Breadcrumb
2.1.6.3 Narrabri South Project (ACRD)
There is currently very little information about the proposed Narrabri South Project underground coal mine available in the public domain. Whitehaven Coal Pty Ltd (2015a) is the sole source of public information on this project, and provided the information included in this section.
The proposed project site is adjacent to the Narrabri North Mine and would also target the Hoskissons Coal. The Narrabri South Project is in the design stage. A concept study was completed in 2009 and a prefeasibility study in 2014.
No environmental impact statement has been prepared to-date. In order to model the proposed mine, the following assumptions have been made:
The Narrabri South Project will use the same mining method as the Narrabri North Mine, that is, conventional longwall extraction and continuous miner development.
The infrastructure to support the Narrabri North Mine will be used for the Narrabri South Project.
The mine will progress at a similar rate to Narrabri North Mine, that is, one longwall panel per year.
Last updated:
6 December 2018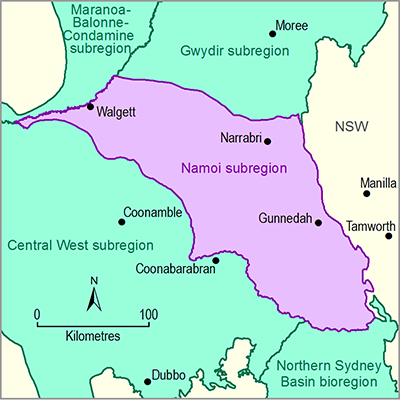 Product Finalisation date
ASSESSMENT