Breadcrumb
1.2.3.1.5 Caroona Coal Project
In April 2006, BHP Billiton commenced exploration activities in the Caroona Exploration Licence Area (ELA) 6505, located approximately 40 km south-east of Gunnedah and 14 km west of Quirindi. The Caroona deposit is estimated to contain more than 500 Mt of in situ potentially mineable underground coal that may produce a high quality exportable thermal coal (SWS, 2011).
Within the 344 square kilometre area of EL 6505, BHP Billiton has identified three targeted exploration areas at Doona Ridge, Nicholas Ridge and Georges Island. Although there are significant coal deposits outside of these areas, BHP Billiton has focused exploration on the targeted areas because of the potential for longwall mining subsidence to adversely impact the alluvial plains which characterise the lands outside of the targeted areas (BHP Billiton, 2014).
BHP Billiton is seeking consent to develop an underground coal mining operation within the Doona Ridge and Nicholas Ridge targeted exploration areas (BHP Billiton, 2014). BHP Billiton was granted a Gateway Certificate for the Caroona Coal Project on 7 July 2014 and the NSW Director General's Requirements (DGRs) for the Caroona Coal EIS were issued on 11 July 2014. A referral for Commonwealth assessment under the EPBC Act has also been made and the proposed action was considered a controlled action due to the presence of listed threatened species and communities and impacts on water resources. The EIS for the Caroona Coal Project is currently being written and is due for submission in 2015 (BHP Billiton, 2014).
Last updated:
5 January 2018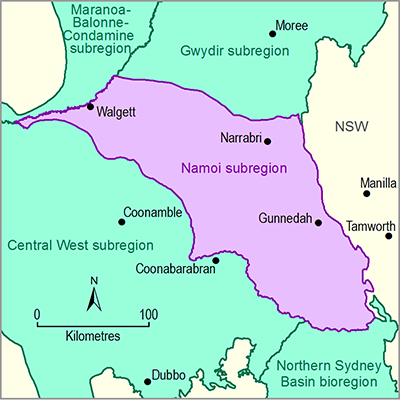 Product Finalisation date
ASSESSMENT