Breadcrumb
1.2.2.1.4 Hazelwood Mine/Morwell open-cut and Power Station
In 1964, the first unit of Hazelwood Power Station came into service supplied with coal from the Morwell open-cut mine. In 1970, the eighth 200 MW unit of Hazelwood Power Station came online, completing the generation plans based on Morwell open-cut. In 2004 the first deliveries of coal from the west field of Morwell open-cut occurred.
GDF SUEZ Australian Energy Hazelwood plant comprises a 1542 MW power station and an adjacent brown coal lignite mine that covers an area of 3554 ha. Hazelwood is jointly owned by GDF SUEZ Australian Energy and Mitsui and Co Ltd.
The brown coal fired power station produces around 10 TW hours annually and is supplied with up to 18 Mt of coal each year from the Hazelwood Mine (GDF SUEZ, 2015). The coal is covered by overburden, which is made up of clay, gravel and top soil. The mean depth of overburden is 18 m and the mean depth of the coal is around 100 m although in many places the coal depth can vary (Department of Primary Industries, 2010).
Hazelwood supplies between 20 and 25% of Victoria's energy requirements and 5.4% of Australia's energy demand. A pilot plant to capture carbon dioxide (CO2) has been built at Hazelwood for the purpose of testing technologies for use in carbon capture and storage (CCS) for future commercial applications (GDF SUEZ, 2015).
Last updated:
8 January 2018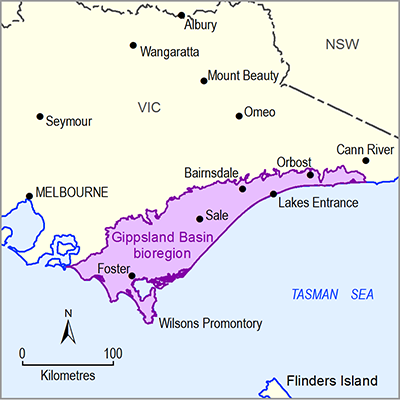 Product Finalisation date
ASSESSMENT